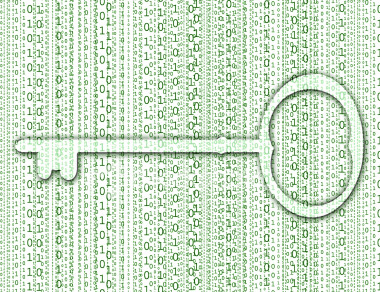 Definitely not. To begin with, there are numerous kinds of encryption—some of which can actually be broken quite easily. One of the earlier common forms of encryption (around 1996) relied on encryption keys that were 40 bits in length; surprisingly, many technologies and products continue to use this older, weaker form of encryption. Although there are nearly a trillion possible encryption keys using this form of encryption, relatively little computing power is needed to break the encryption—a modern home computer can do so in just a few days, and a powerful supercomputer can do so in a few minutes.
So all encryption is definitely not the same. That said, the field of cryptography has become incredibly complex and technical in the past few years, and it has become very difficult for business people and even information technology professionals to fully understand the various differences. There are different encryption algorithms—DES, AES, and so forth—as well as encryption keys of differing lengths. Rather than try to become a cryptographic expert, your business would do well to look at higher‐level performance standards.
One such standard comes under the US Federal Information Processing Standards. FIPS specifications are managed by the National Institute of Standards and Technology (NIST); FIPS 140‐2 is the standard that specifically applies to data encryption, and it is managed by NIST's Computer Security Division. In fact, FIPS 140‐2 is accepted by both the US and Canadian governments, and is used by almost all US government agencies, including the National Security Agency (NSA), and by many foreign ones. Although not mandated for private commercial use, the general feeling in the industry is that "if it's good enough for the paranoid folks at the NSA, it's good enough for us too."
FIPS 140‐2 specifies the encryption algorithms and key strengths that a cryptography package must support in order to become certified. The standard also specifies testing criteria, and FIPS 140‐2 certified products are those products that have passed the specified tests. Vendors of cryptography products can submit their products to the FIPS Cryptographic Module Validation Program (CMVP), which validates that the product meets the FIPS specification. The validation program is administered by NIST‐certified independent labs, which not only examine the source code of the product but also its design documents and related materials—before subjecting the product to a battery of confirmation tests.
In fact, there's another facet—in addition to encryption algorithm and key strength—that further demonstrates how all encryption isn't the same: back doors. Encryption is implemented by computer programs, and those programs are written by human beings— who sometimes can't resist including an "Easter egg," back door, or other surprise in the code. These additions can weaken the strength of security‐related code by making it easier to recover encryption keys, crack encryption, and so forth. Part of the CMVP process is an examination of the program source code to ensure that no such back doors exist in the code—further validating the strength and security of the encryption technology.
So the practical upshot is this: All encryption is not the same, and rather than become an expert on encryption, you should simply look for products that have earned FIPS 140‐2 certification. Doing so ensures that you're getting the "best of breed" for modern cryptography practices, and that you're avoiding back doors, Easter eggs, and other unwanted inclusions in the code.
You can go a bit further. Cryptographic modules are certified by FIPS 140‐2, but the encryption algorithms themselves can be certified by FIPS 197 (Advanced Encryption Standard), FIPS 180 (SHA‐1 and HMAC‐SHA‐1 algorithms). By selecting a product that utilizes certified cryptography, you're assured of getting the most powerful, most secure encryption currently available.
– From The Tips and Tricks Guide to Managed File Transfer by Don Jones
To read more, check out the full eBook or stay tuned for more file transfer tips and tricks!